Lindsay waggles Woody Guthrie and sidekick puppet in "The Hard Times of Woody Guthrie," a kids show we toured in 2013.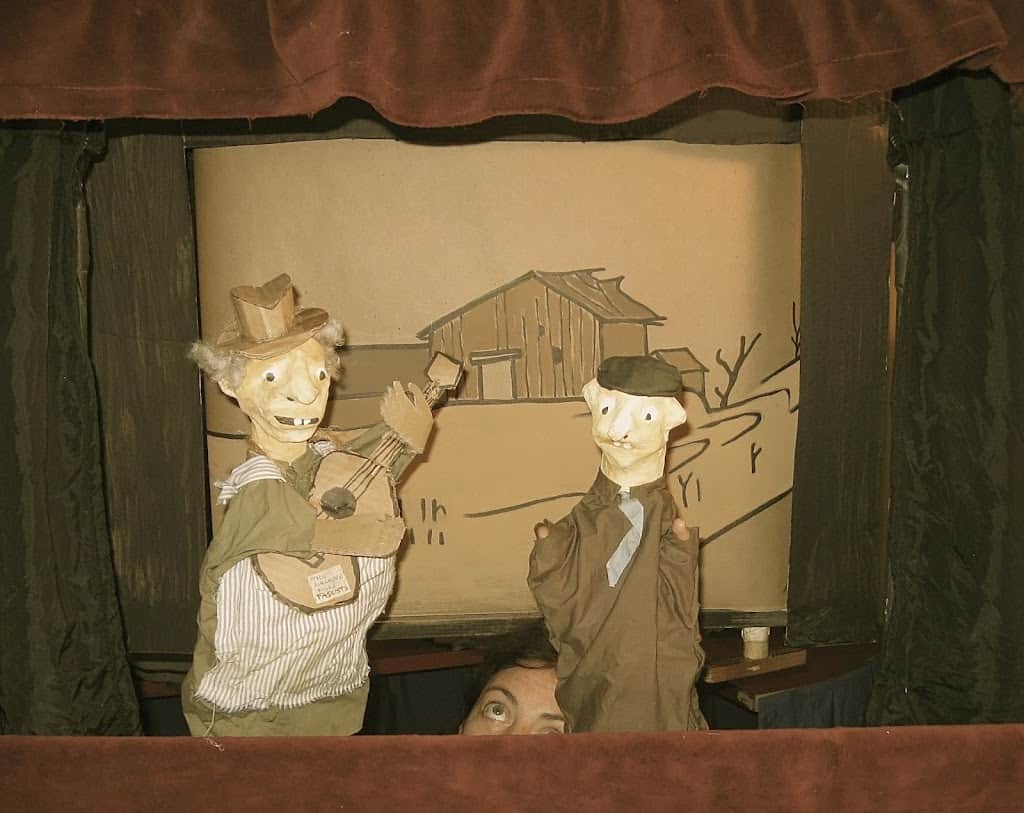 Pictured here are 2 of 15 mighty slow sloths from the MayDay parade in Minneapolis they had extended arms and they all pedaled bicycle floats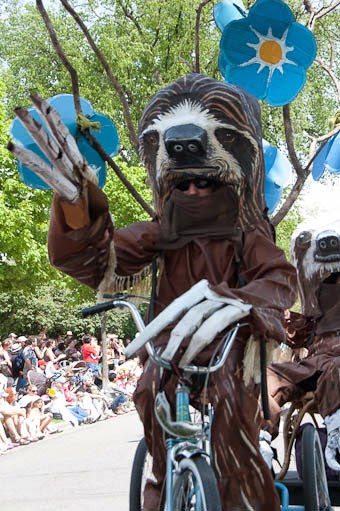 This is a "Terror Bird" from this 2013's Barebones Halloween Show at Hidden Falls Park in St. Paul/Minneapolis. This creature is based on a prehistoric flightless flesh eating mega-bird!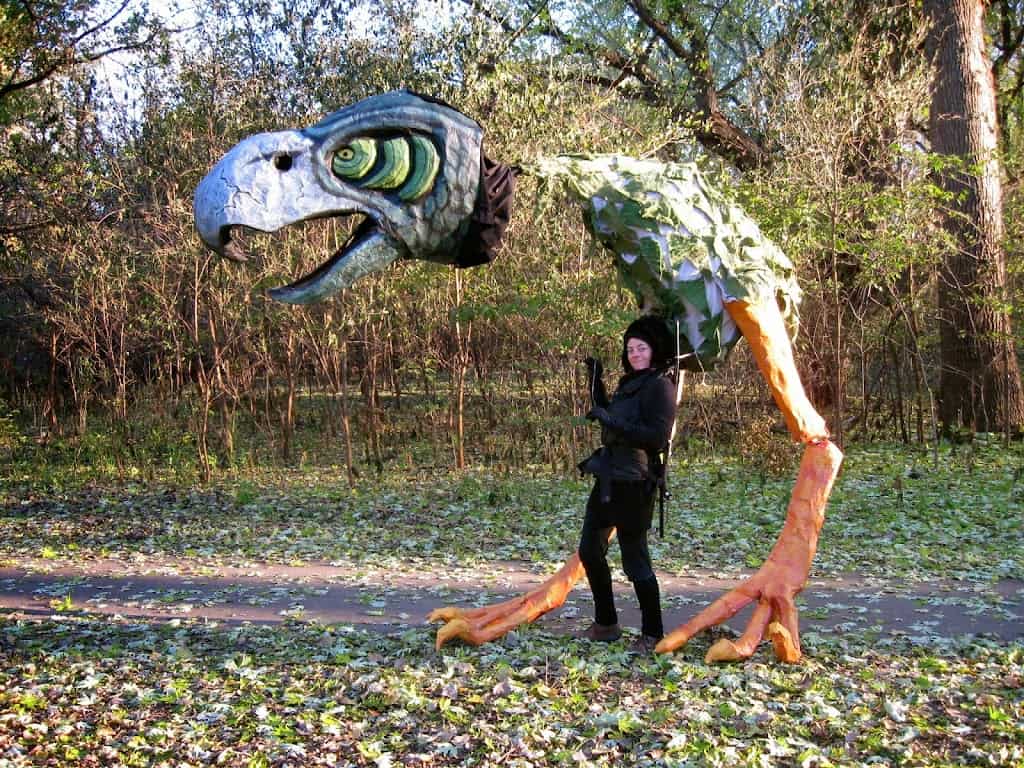 The following pictures are from Lindsay's trip to India in August/September 2013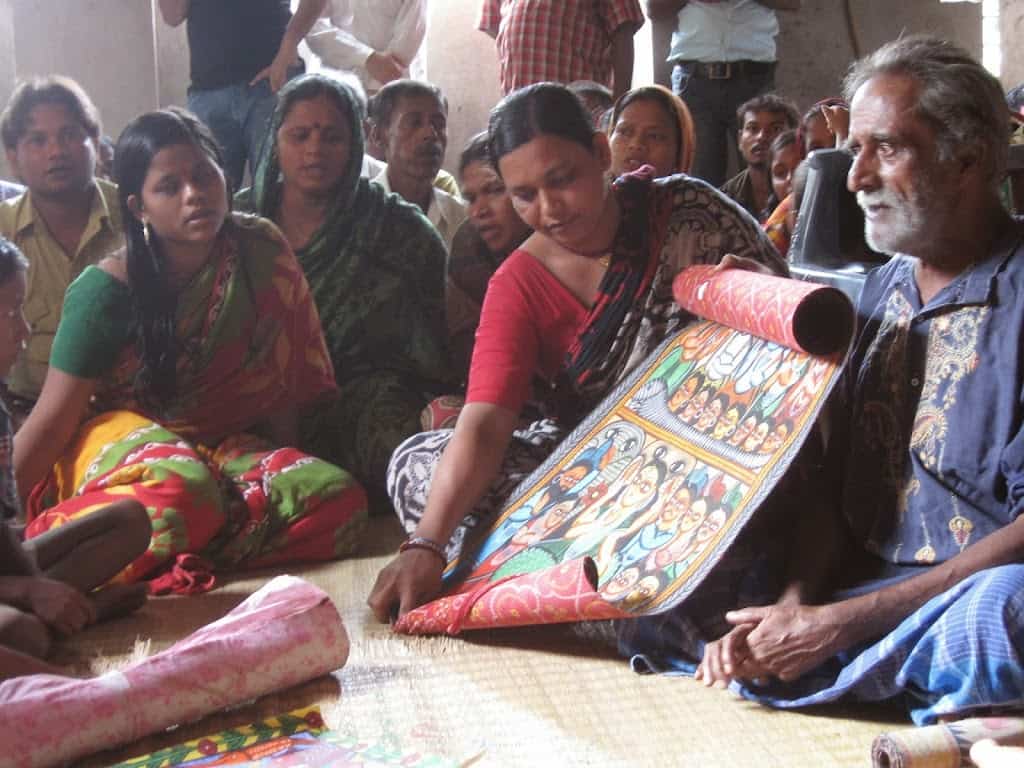 Above is Sorna, a creater and performer of traditional and current events based scroll shows in a small village called Pingla near Kolkata, India. I was able to visit her and her community and several other communities practicing traditional puppetry and parading this summer on a tour with the Corn Potato String Band.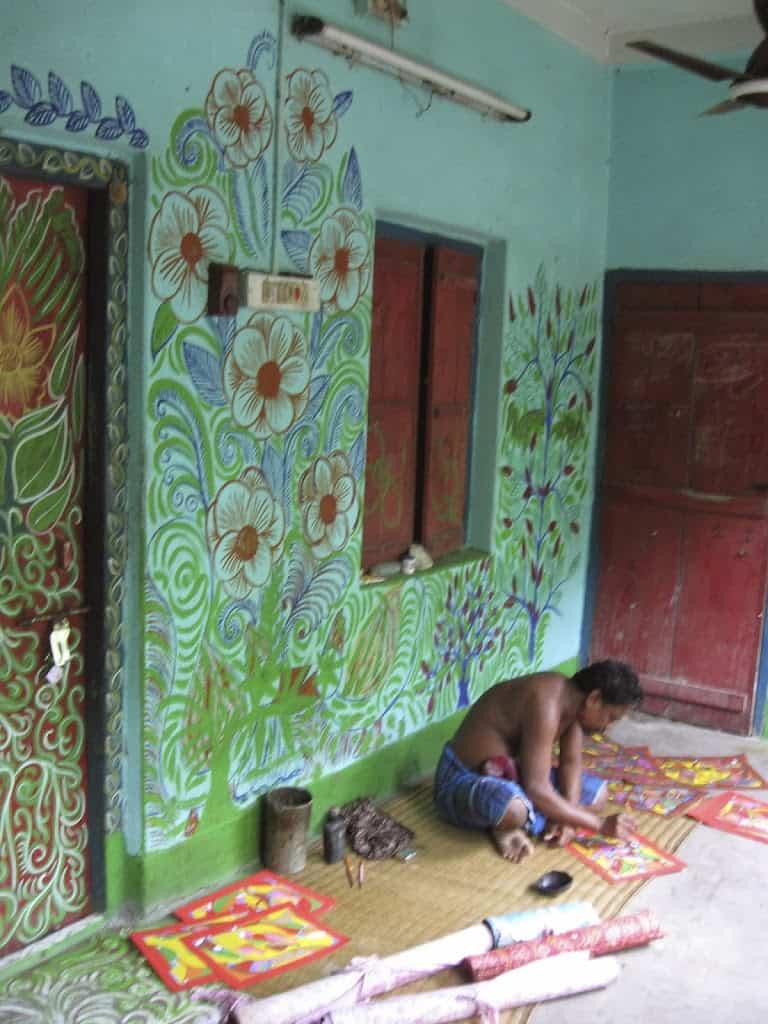 Sorna's house is beautifully decorated as are many of the houses in the scroll-painter (patachitra) village. Her husband is working on paintings in their breezeway.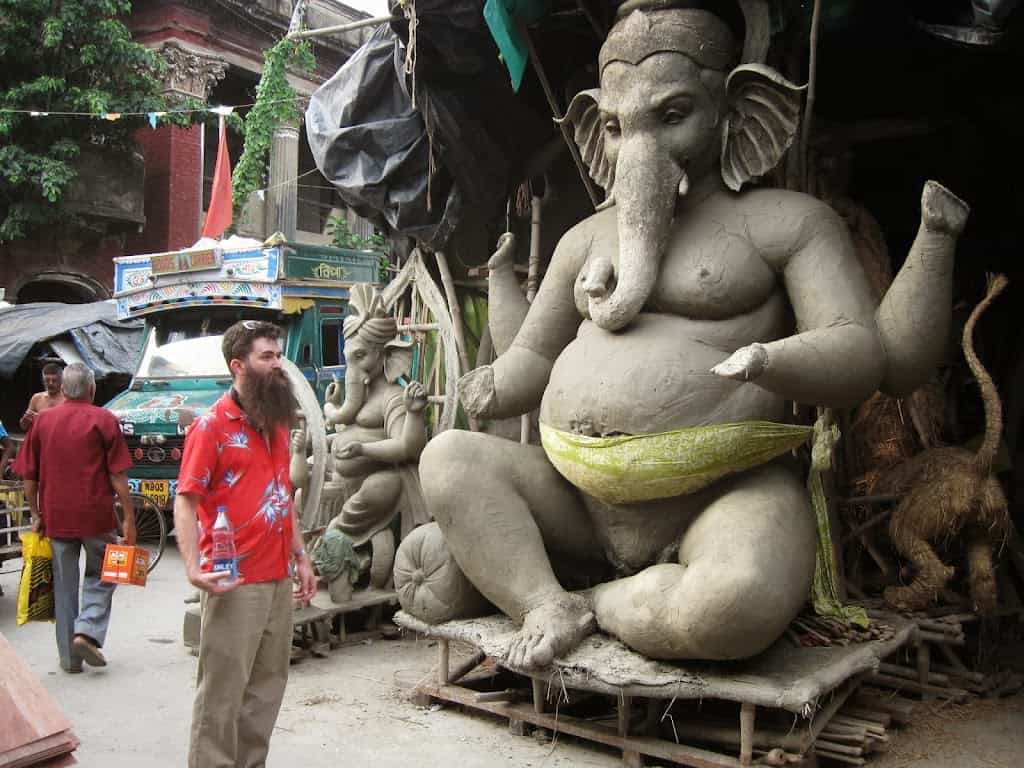 This tremendous Ganesh sculpture is made of a thin layer of clay over a straw sculpture and will be beautifully painted with bright colors for Durga Puja, a Hindu religious event in which sculptures of Durga, Ganesh and other deities are paraded to giant shrines and then taken to the river to disintegrate.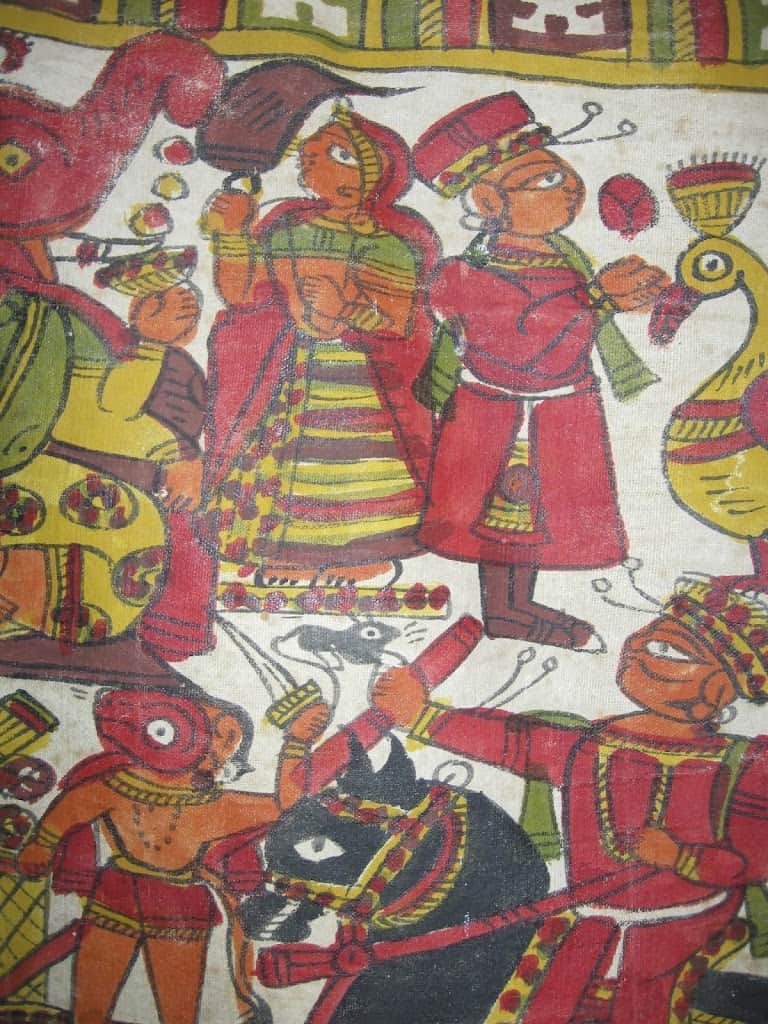 This is detail of a Pal, or story-banner painting. Note the tiny mouse, for whom several songs out of the 57 hour traditional performance are dedicated.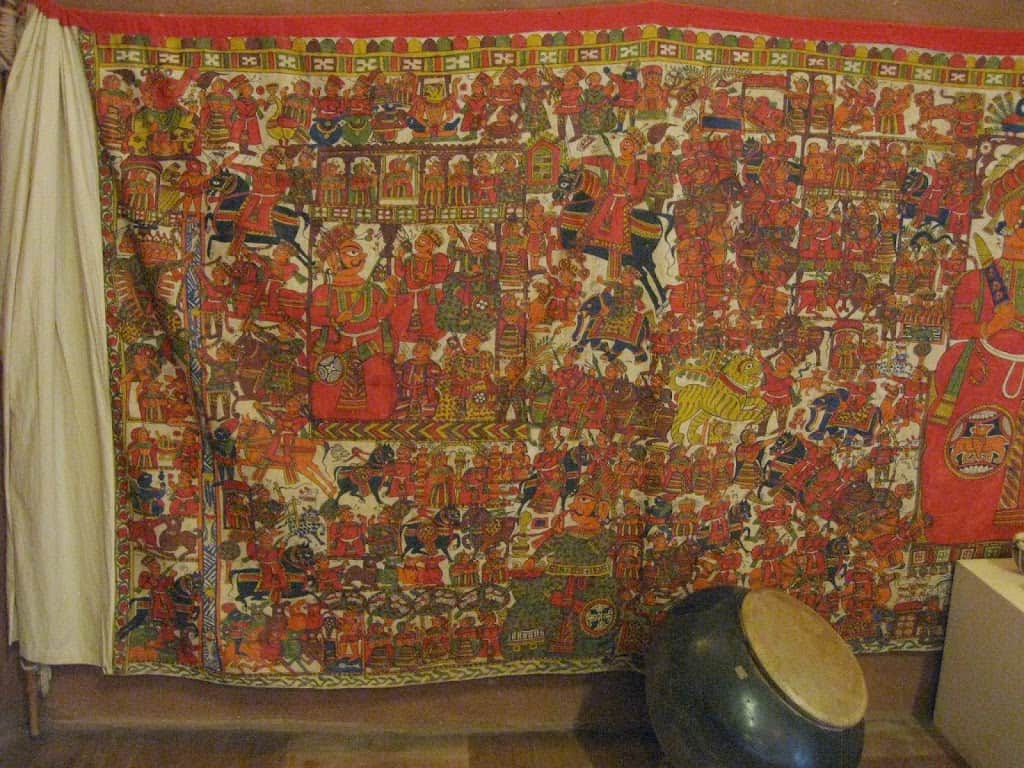 More of the Pal depicting the story of Pabuji, an infamous and charismatic hero.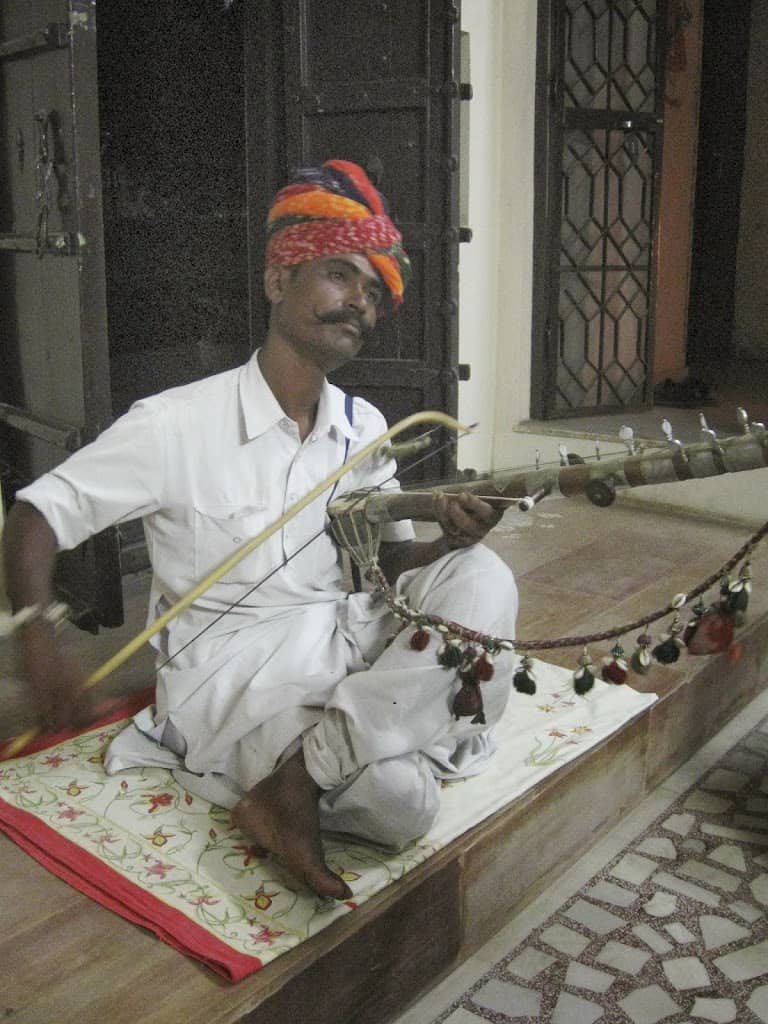 We had the great fortune of meeting Sugana, a Bhopi and talented player of the Ravanhatta, one of the instruments traditionally used to accompany the telling of Pabuji's epic tale. The instrument is a bamboo fiddle with 15 sympathetic strings. We met him through the curator of the amazing Desert Museum in Jodhpur, Kuldeep Kothari.