About Flying Cardboard Theater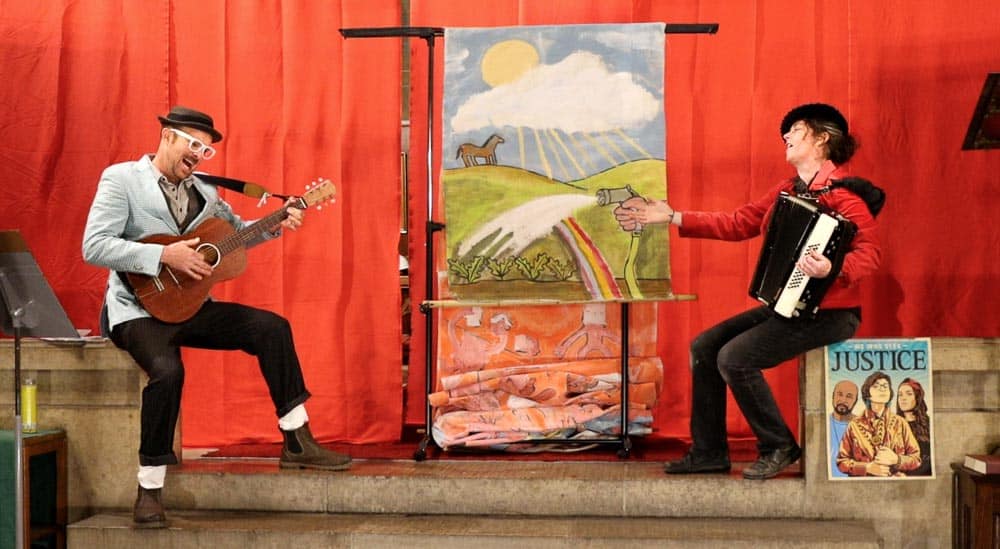 Flying Cardboard Theater is co-directed by Lindsay McCaw and Jason Hicks, puppeteers who have worked together for almost two decades. We collaborate with many talented local artists and activists. We are dedicated to creating traditional puppet theater, producing the Detroit Cantastoria Fest and other puppet-related community based art projects and events. We support local movements for Justice with art and theater.
Flying Cardboard Theater is currently based at "The Hive" a community workspace at St. Peter's Church in Corktown, Detroit.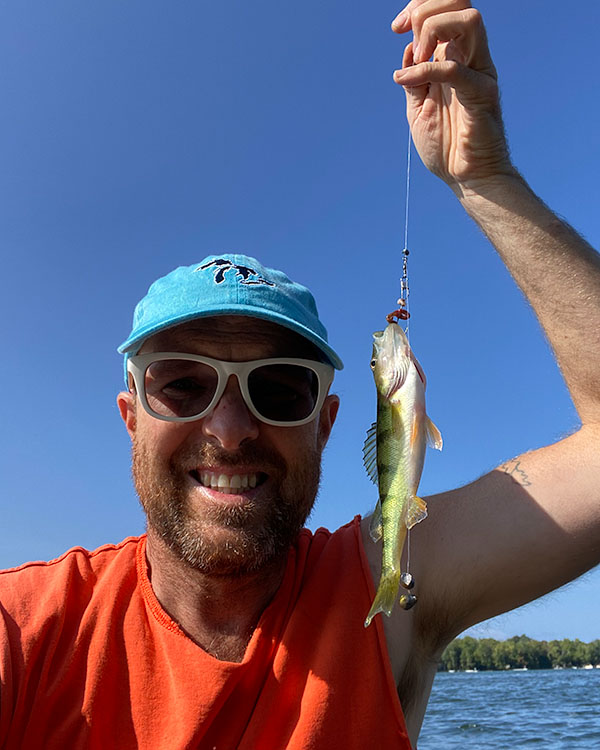 Jason Hicks
Jason Hicks is a puppeteer, musician and artist who has toured the US and abroad with groups including RPM puppet conspiracy, Mouth of the Wolf puppet company and Bread and Puppet Theater. He directed the Bread and Puppet brass band for many years and led and played in brass bands in NYC and elsewhere. He continues to work with the Boxcutter Collective, a puppet company based in NYC.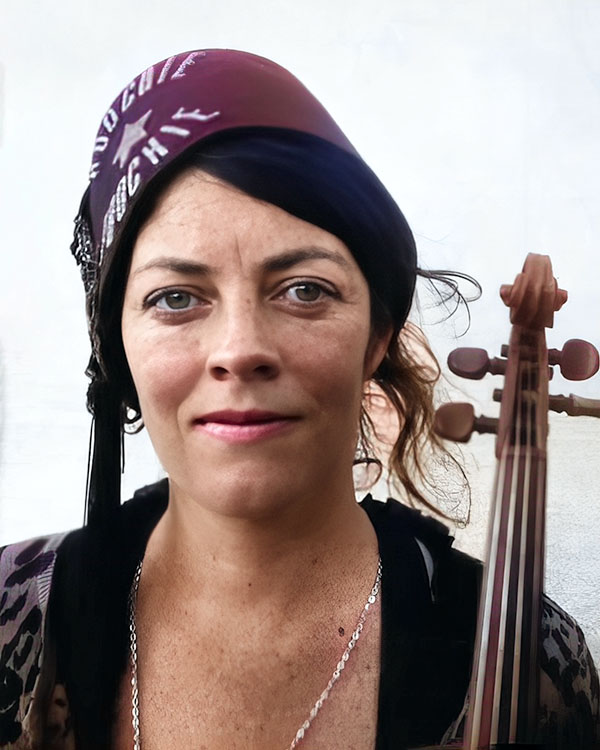 Lindsay McCaw
Lindsay McCaw is a puppeteer and musician who has built and performed shows all over the US with groups including The Dolly Wagglers, Bread and Puppet, In the Heart of the Beast, Barebones Productions and others. In addition to working with Flying Cardboard Theater, she currently works with Detroit Puppet Company as a builder and programming associate. She plays in several bands including The Boblo Islanders, Roochie Toochie and the Ragtime Shepherd Kings, The Corn Potato String Band, and Jo Serrapere and the Lafawndas.